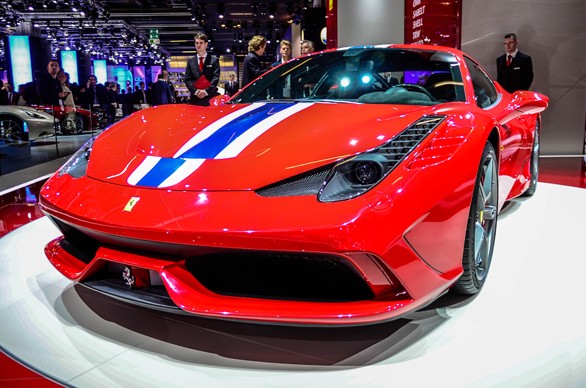 At the 2013 Frankfurt Motor Show Ferrari is presenting the most powerful eight-cylinder engine of the story with the Ferrari 458 Special. The 4.5 liter engine of the Ferrari 458 has in fact been updated in many details to obtain a power of 605 hp at 9,000 rpm, with maximum torque of 540 Nm at 6,000 rpm. The specific power output of 135 horsepower per liter, it is not the only thing that amazes sull'erede of the Ferrari 360 Challenge Stradale and the Ferrari 430 Scuderia.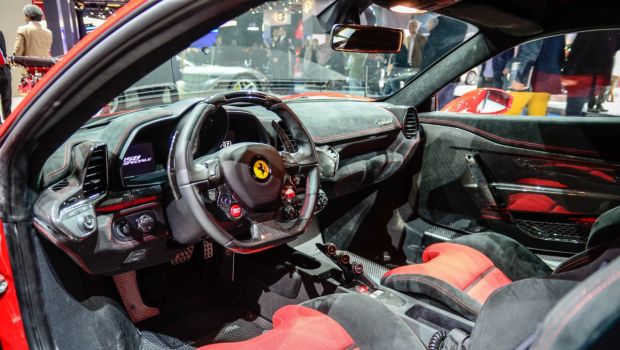 The studies in the wind tunnel, and some brilliant insights of engineers Horse, have established a particular system of dynamic management of aerodynamic flows, both front, and rear. At the tail end Ferrari 458 Special is in fact present a special extractor with few moving parts mechanically operated, which open just like the DRS of a Formula 1 car, improving the grip and handling of the car.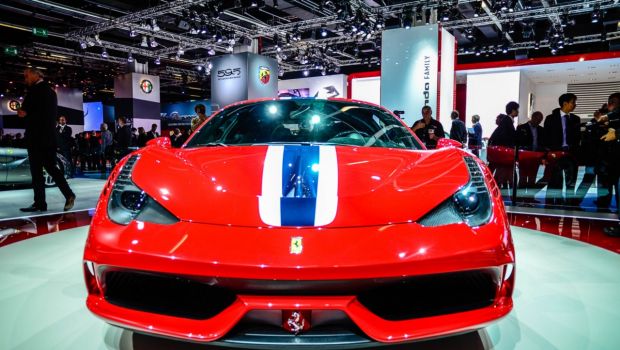 It works in a similar way also active aerodynamics of the nose of the Ferrari 458 Speciale, where certain membranes start with the aerodynamic pressure, channeling the flow of air inside special channels that improve the adhesion of the front axle at high speeds.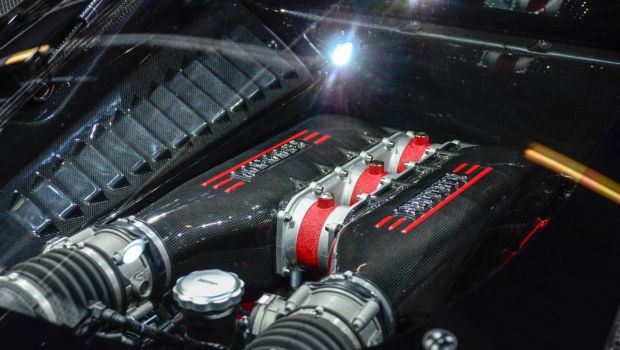 Thanks to these particular devices the Maranello was able to obtain a lateral acceleration of 1.33g. This sums up all the value of aerodynamic research in addition to the great work of Michelin in the implementation of its new sports tires Michelin Pilot Sport Cup 2. To take full advantage of this potential, Ferrari has also equipped the new Ferrari 458 Special SSC stands for Side Slip Angle Control, or the new electronic control system trim angle that allows you to bring the car to its limits in a dynamic easier than in the past.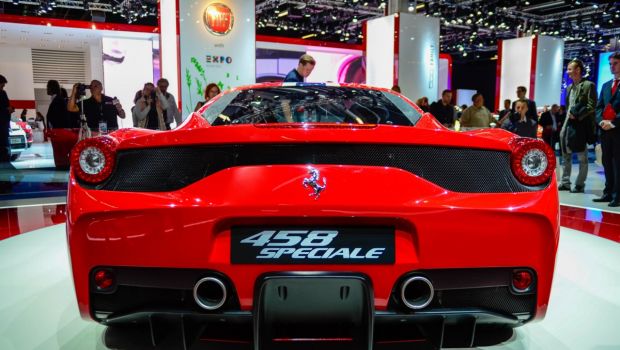 The Front Brake with a classy style of Ferrari, give you more confidence to drive this wild car.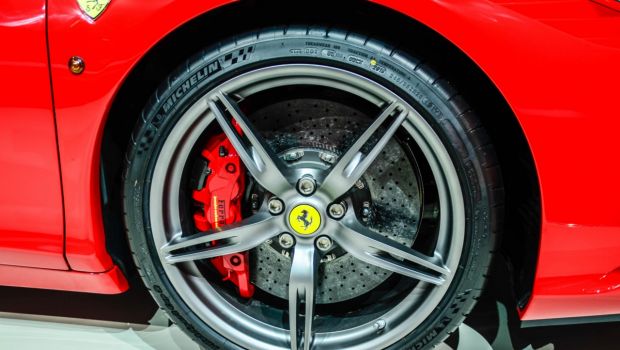 autoblog.it