The Rolls-Royce Phantom Serenity, has revealed at the Geneva motor show 2015. The Phantom Serenity has an oriental theme and is inspired by the "amazing interiors of the elite Rolls-Royce's of the early 1900s".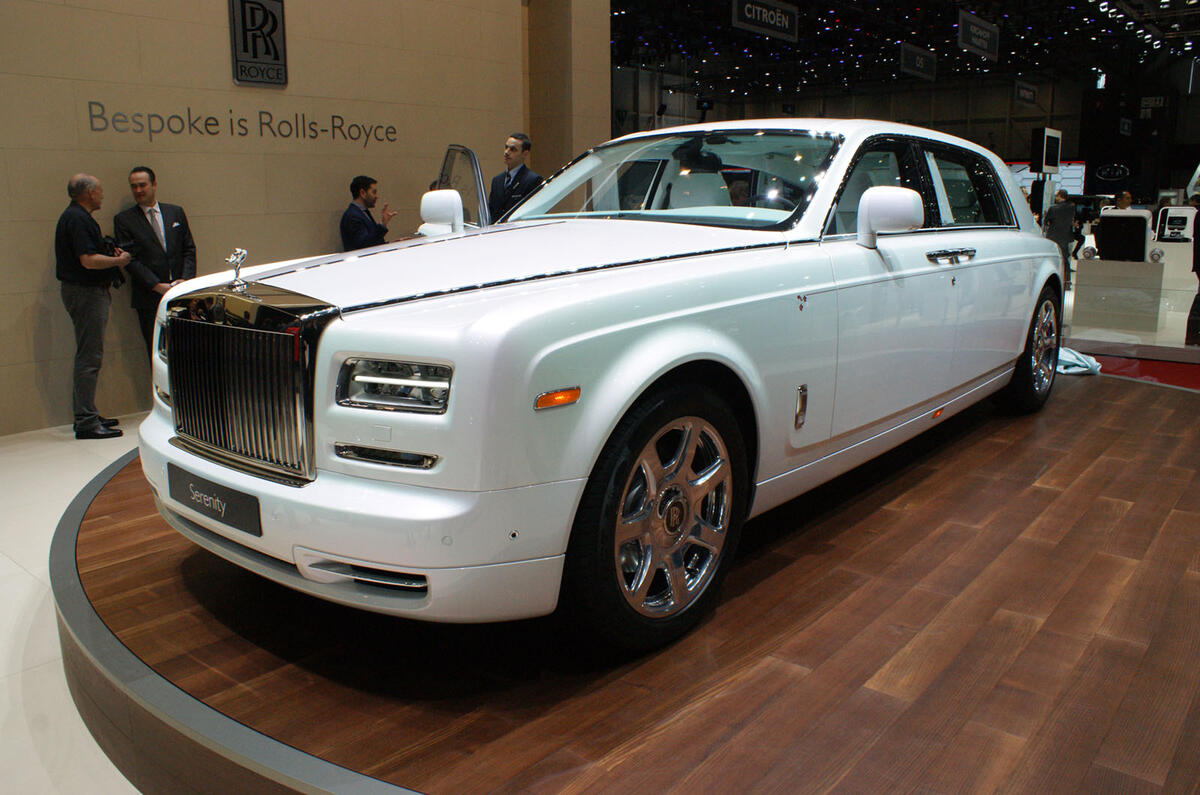 A two-colour coachline with three colour blossom motif adorns the Serenity's exterior and echoes the interior. It has been applied by the squirrel-hair brush of Rolls-Royce's coachline expert, Mark Court.
The exterior paintwork is Mother-of-Pearl and is the most expensive the firm has ever produced. It's a three-stage application that is hand-polished for 12 hours at the home of Rolls-Royce in Goodwood, West Sussex.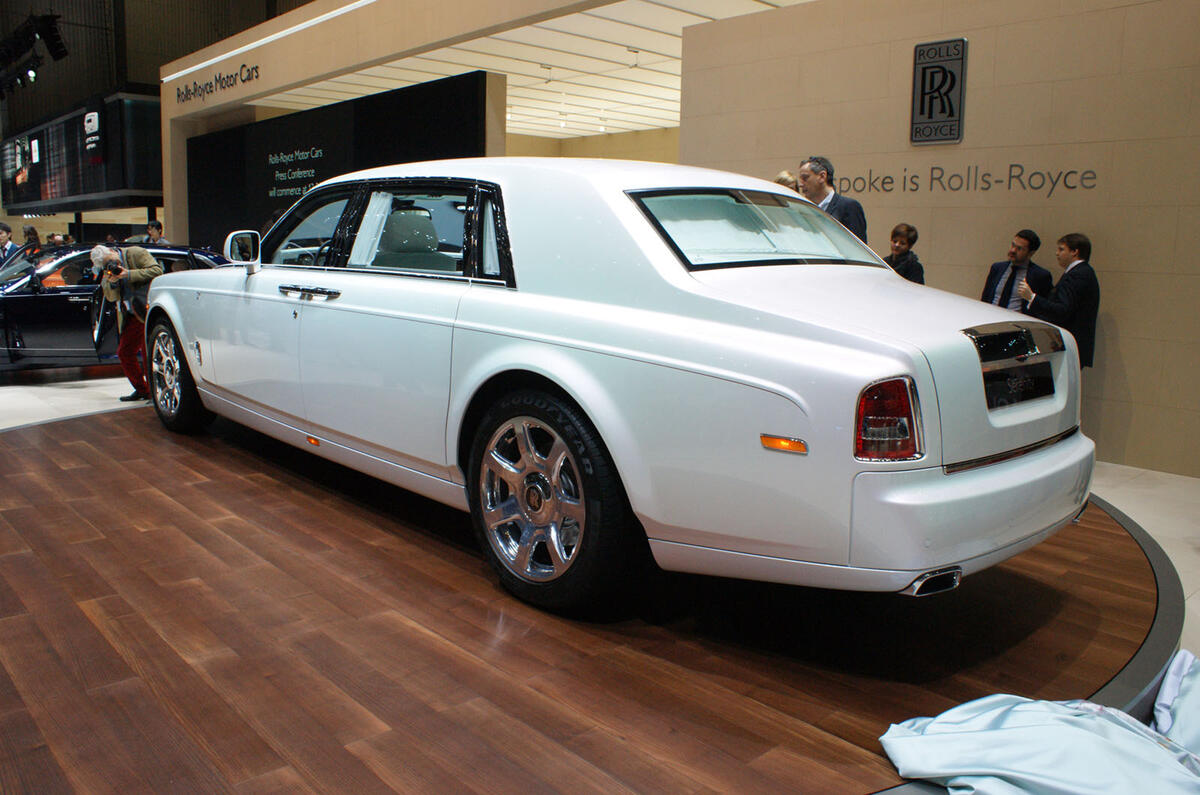 The overriding theme in the Phantom Serenity's cabin is the use of silk. Rolls-Royce CEO Torsten Muller Otvos describes the one-of-a-kind interior as "celebrating the historical role played by silk as a symbol of ultimate elegance".
Rolls-Royce Serenity concept interior
The unique smoke-green silk was sourced and hand-dyed in China, and brought back to one of Britain's oldest silk mills in Essex to be hand-woven into 10 metres of fabric – enough to clothe the Serenity interior in a process that took two days. Crimson blossoms were hand-painted onto the silk upholstery panels, culminating in 600 hours of work.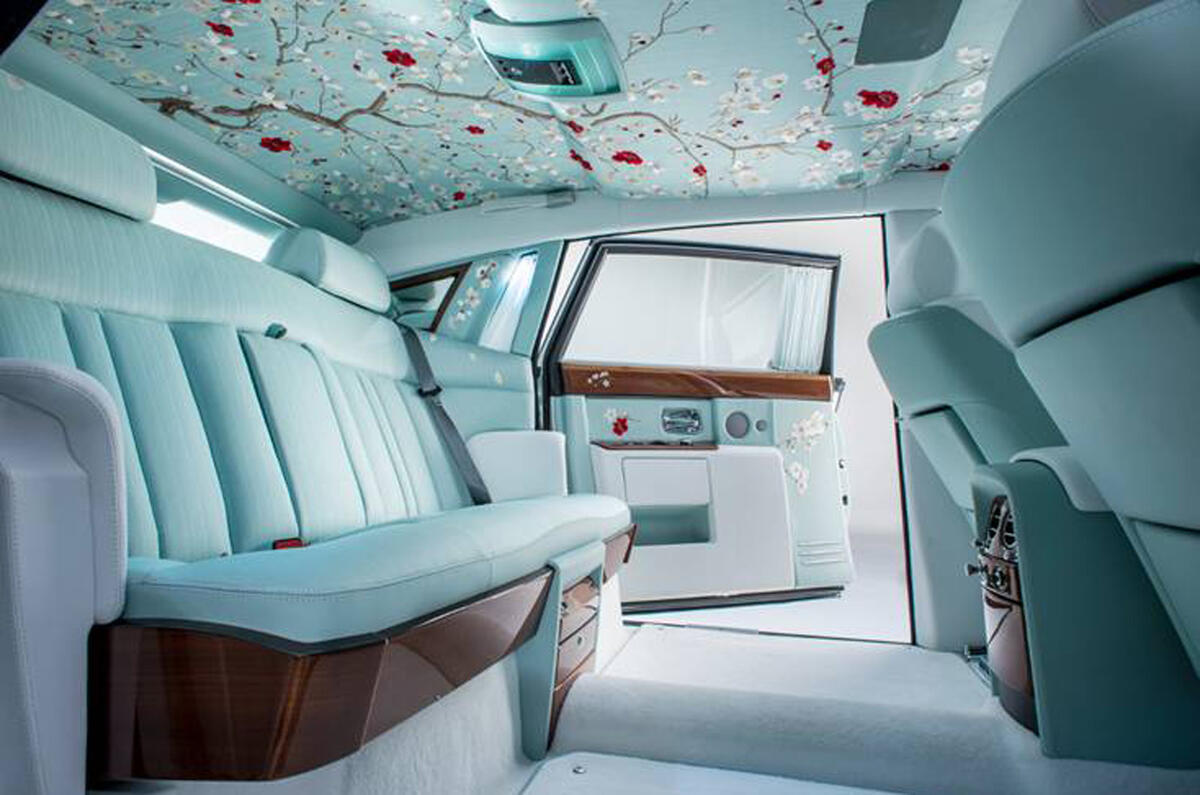 The Phantom's wood trim is upgraded to the finest Smoked Cherrywood in the Serenity, and is also cross-banded with Bamboo. Laser-cut Mother-of-Pearl inlays also adorn the cabin at various points.